This window allows the user to manage list of databases to be backed-up. The list can contain a few servers with one or more databases per server.
The backup utility supports SQL express server as well as standard, developer and enterprise editions of the Microsoft SQL Server.
To connect database the user should provide user name and password or select "Trusted connection" (windows authentication) mode.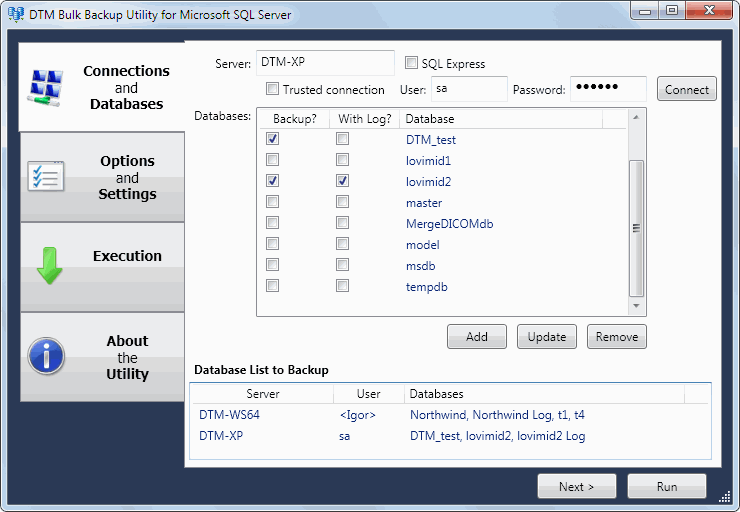 How to add database to the list
Enter server name and check "SQL express" if necessary
Enter user name and password or check "Trusted connection" for Windows Authentication
Check databases and "with log" boxes
Click "Add" button
How to remove server from the list
Select the string with server name in the list at the bottom of the page
Click "Remove" button
How to modify database in the list
Prepare connection and databases for at the tp of the page
Select the string with server name in the list at the bottom of the page
Click "Update" button