The event definition is a set of basic event properties. They are:
Type of event. See the list below.
Event note. It is an optional text description of the event.
Properties depended on event type like SQL statement, file name or performance counter.
There are three types of events is available now:
SQL statement.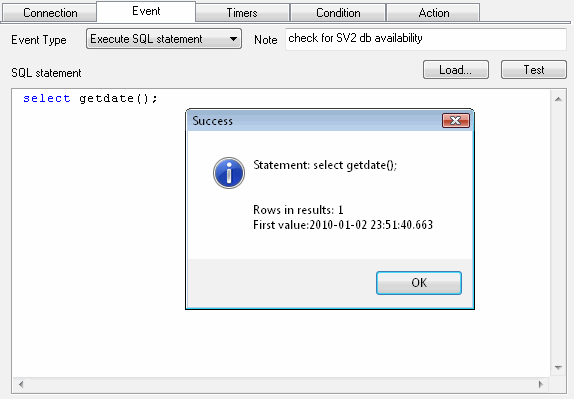 Check for file or directory accessibility.


Performance Counter value.