The list of records in the table is displayed on the middle panel of the program window. You can navigate through records by:
Using the Home, End, Up, Down, etc keys
Selecting the items you need in the Record menu
Using the navigation buttons on the toolbar
Directly selecting the record you need with a mouse click

If there are more records in the selected table than it is specified in the corresponding
option
(2000 by default), you will see the dialog box that will allow you to select one of the options:
show all records (it can take a considerable amount of time)
create a filter for records in the table
view top N records (100 by default)
do not show records at all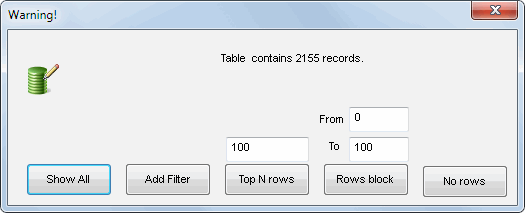 The moment you change the current record in the list, the panel with the
form
automatically displays the detailed information about the selected record. If you change the current record without saving the made changes, the program will display the corresponding warning: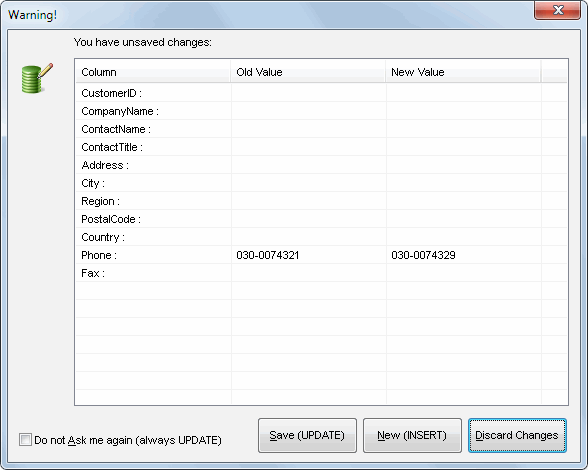 Now you can update the current record in the table or save it as a new record.
Note: please use "Record->Refresh rows list" menu item or corresponding button on the toolbar to refresh the list of rows.