The "Search" feature helps you to find some text fragment in the data grid. Please use "Record->Search" menu item or corresponding toolbar button to access this option.
Please
remember
, pressing
Ctrl-F
will help you to access the search dialog faster.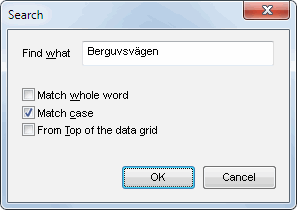 "Search" dialog saves the position of the window either for the current session or between sessions.