This wizard page allows you to select type of source data to export or migrate. There are four options:
Single table or view. The user will select it at the next wizard's page.
All tables of the source database.
User defined list of tables.
Results of SQL statement ('select' and function/procedure 'call' are suitable) call execution will be used as data source for export or migration.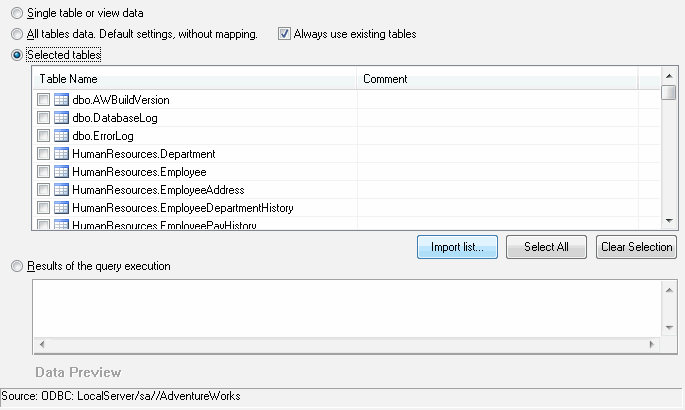 Important: at this page preview data option is available for "query execution" option only.