The Execution console is a window that shows the current status of the stress project execution.
It contains one line for each thread of the project. About each thread the console window shows:
Name of the thread's task.
A number of the threads of the task.
Thread status.
How many times the thread was already executed.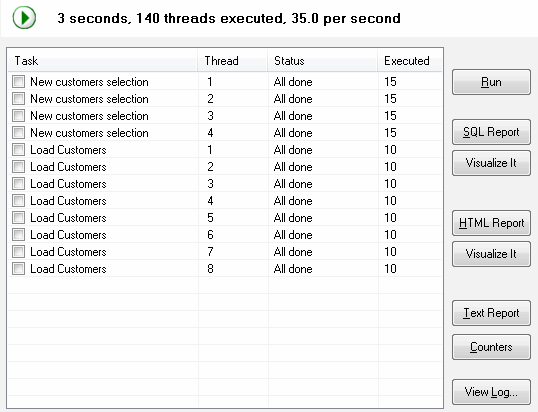 Please note that you can run project's task sequentially or "by group" instead of concurrent with the related item in File menu or toolbar buttons.