Information
This plug-in provides you insert comment with identification information in your SQL scripts.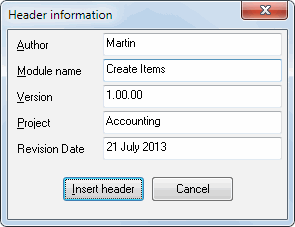 Installation
Copy ModuleHeader.dll to DTM SQL editor directory for install this plug-in.
Activation
To activate the plug-in click right mouse button at editor window and select corresponding menu item.
Options
No options are available for this plug-in
Revision History
1.00 - original version with default features.