The schema browser allows you to set filters for the objects displayed in a tree-like manner. Filters can have the same parameters as the search.
Be careful with filters, you can set such a filter that there won't be any objects displayed. Should this happen, exit the program and restart it - the product does not save filters upon exiting.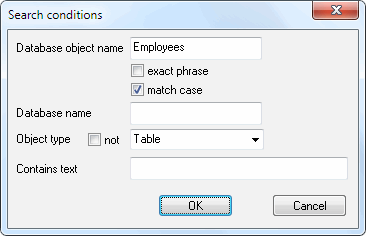 Note: the filter is not applicable to collections (node items) and databases (Microsoft SQL Server only).