DTM Data Generator is a simple, powerful and fully customizable tool that generates data rows and schema objects for database testing purposes.
The project is a set of generation rules. There are four principle generation rules: data rows generation (one rule correspond with one table but the user enabled to create a few rules for the same table), tables generation, objects generation and clear rule.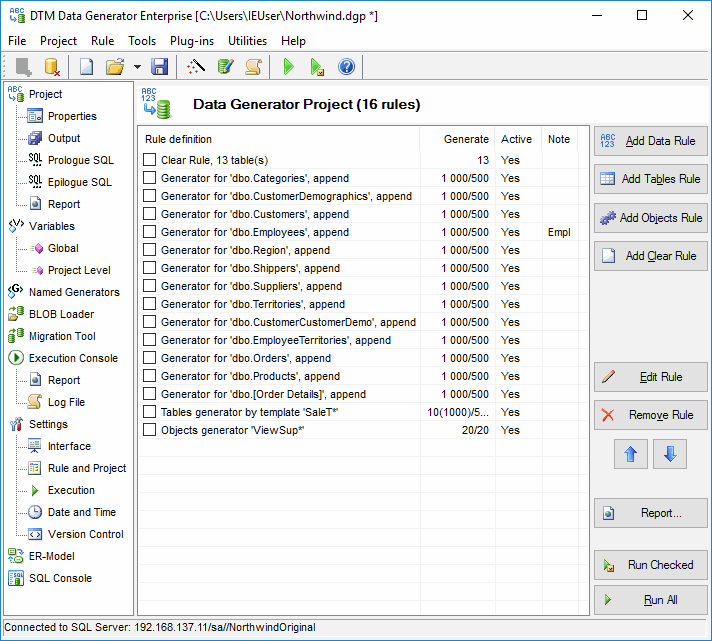 Note: '*' in the window title means the current project is not saved.
See also