The Library Manager is a supplemental tool included in the Enterprise edition of DTM Data Generator. Please, use "Utilities->Value Library Manager" menu item to run it.
It provides users with most popular operations with Value Library: list extension by appending data, new list creation and drop existing list.
The tool accepts one value per line format of files to be imported.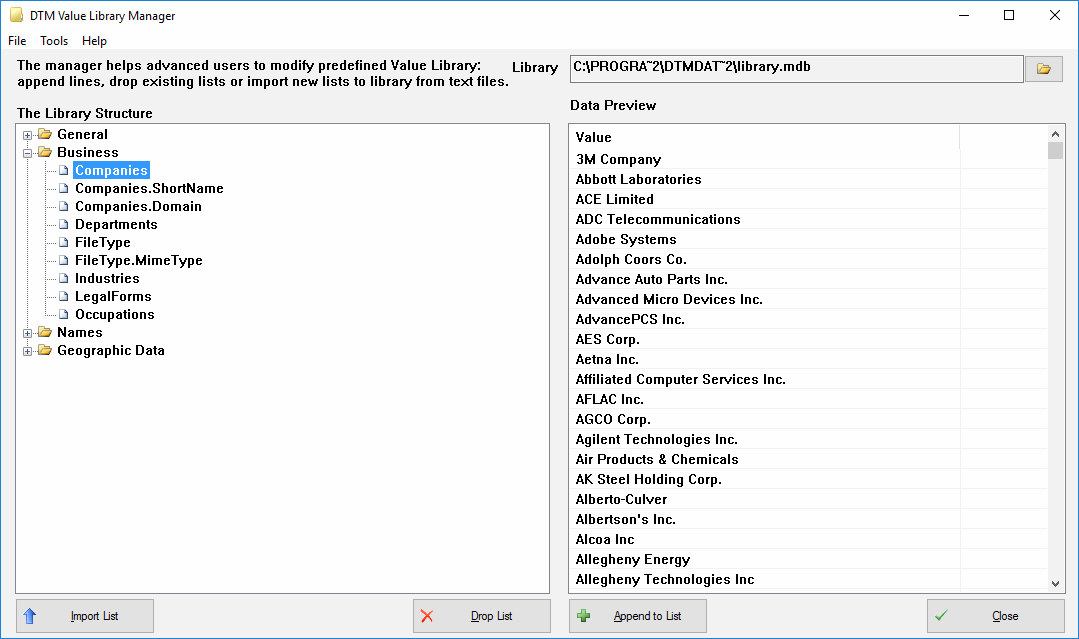 Important: the manager requires administrative privileges to make file operations in Program Files directory: backup original file and library changes.